Original Story |

Local inventor, tech giant invests in future of Tallahassee's southside
By Kristian Thomas
July 24, 2020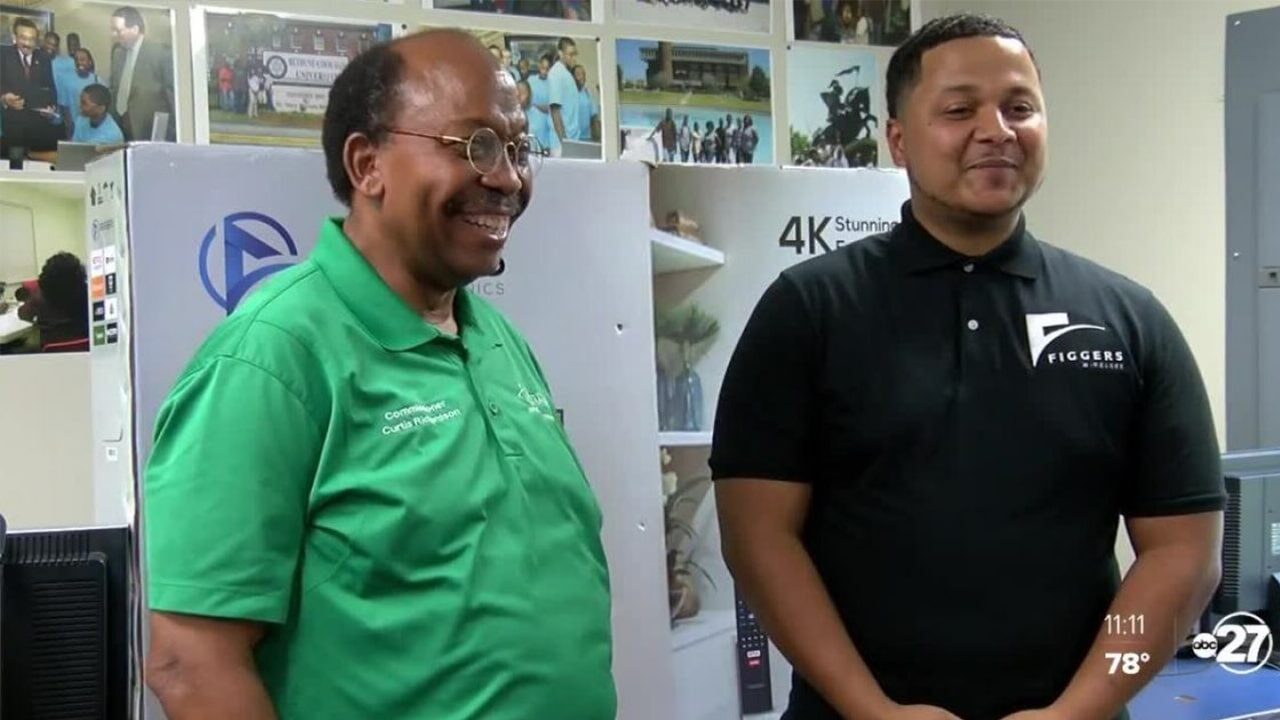 TALLAHASSEE, Fla. (WTXL) — A local inventor and tech giant is giving back to Tallahassee's southside, using his platform to create opportunities. Freddie Figgers, the CEO and founder of Figgers Wireless is donating 1,000 high definition Figgers TV's to Reverend Gregory James to support the community.
"I've always believed in paying it forward and giving someone else an opportunity," said Figgers.
That conviction is what brought the 55-inch High Definition Figgers TVs to Frenchtown. The $1,500 tech will be sold in the community for a third of its price to generate revenue supporting nonprofits like the Apalachee Ridge Technology and Learning Center to thrive. Christic Henry works with the center and says with the old equipment and new demands as schools take up distance learning the need for better technology is great.
"It's not just a technology gap, its access to technology opportunity as well," Henry said. "So here we are at the cusp of opportunity partnering a technology innovator and utilizing a neighborhood-community base."
Figgers, a Quincy-native adopted shortly after birth, says he's paying it forward because of people like commissioner Curtis Richardson who did the same for him at a young age. "He helped me fill out my first job application and helped me get my first job," said Figgers.
"I knew he was a child prodigy at the time because he was essentially the head technician for NetQuincy," Richardson said.
Figgers, who manufactures things from smartphones to SMART glucose meters for diabetics, is looking to revamp the tech center to get youth into things like coding and innovation, things that made him a multi-millionaire.
"It can inspire them to not only invest in their neighborhood but to be proud of their neighborhood," said Perry West with the Apalachee Ridge Technology and Learning Center.
The center will also provide mental health counseling for the community. Figgers say his main mission is the future.
"Give the children here, the youth, a vision for the future," Figgers said.
Figgers' next mission is partnering with the community to reduce gun violence. For more information call 1-800-223-5435 or email info@figgers.com.