Original Story |

'My mother threw me away:' Man left in dumpster as baby becomes successful millionaire
By Luli Ortiz
February 6, 2020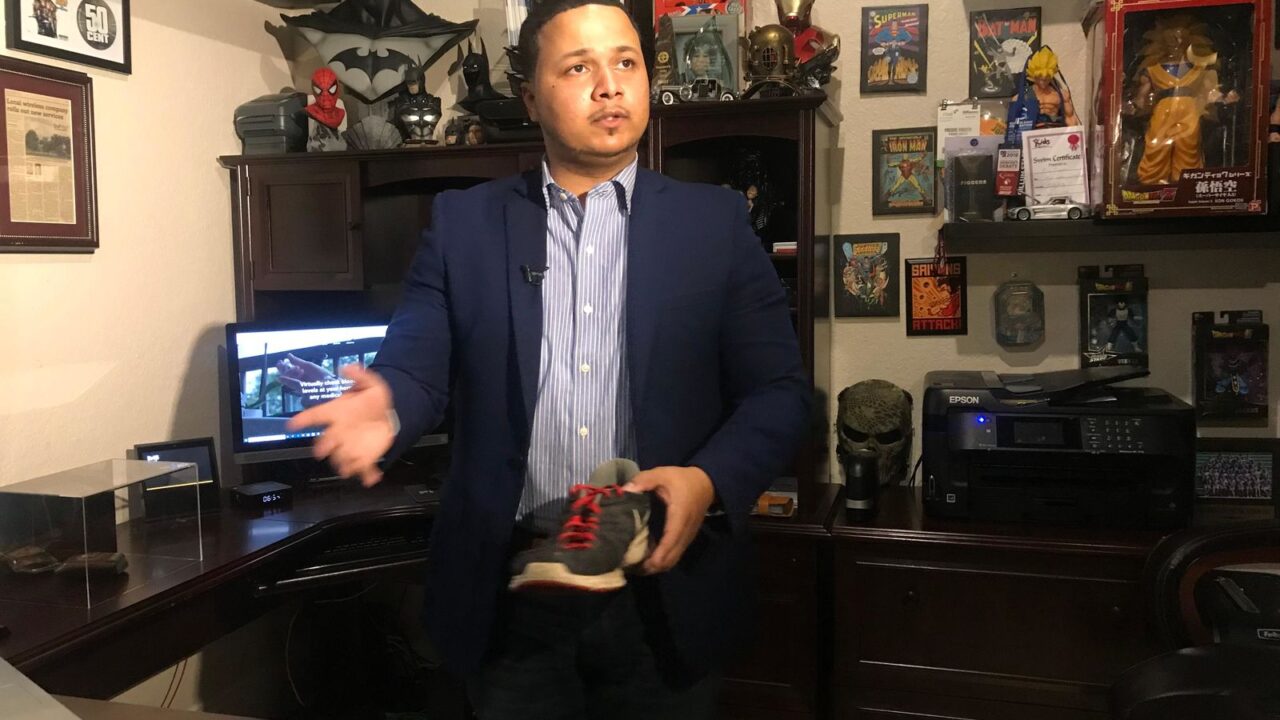 (CBS12) — If you believe having a successful life is not about where you come from, but about what you do with the time you are given, you'll want to get to know 30-year-old Freddie Figgers.
"My mother threw me away just like day to day trash," he said. Figgers' childhood was difficult since day one. "I'm not even supposed to be here," he said. Freddie grew up in Quincy, west of Tallahassee.
Everyone in town knew his mother left him in the garbage to die, hours after he was born. They called him "dumpster baby." "It made it hard for me to make friends and interact with other children," Figgers said.
Thirty years later, "dumpster baby" is CEO of a $62 million telecommunications company and the proud owner of a number of patents for his inventions.
Figgers was initially reluctant to show CBS12 News his luxurious home, car collection and fancy toys. But he agreed to give us a glimpse into his private life to show anyone can go beyond their limitations. After Figgers was rescued from that dumpster, he was adopted by a retired couple with little money, but plenty of love.
"My adopted parents took me in as their own and raised me to who I am today," he said.
Figgers got his first computer from a thrift shop when he was nine, but it didn't work. "I took it home, tinkered with it and got it to work. I still have it till this day," he said. "That computer became my best friend." At 13, the City of Quincy hired him to help out in their IT department. Two years later, he started Figgers Telecommunications, repairing computers in the family's living room and building servers to store clients data. After he constructed his own cloud database, he decided he was done with school.
"I didn't go to college, but I did some college courses," Figgers said,
Then, Figgers' father was diagnosed with Alzheimer's disease., so his adopted son went to work on a solution to keep him safe. Figgers developed a small GPS tracker with a built in communication device so he'd always know where his father was, an invention his father wouldn't forget to bring with him.
"I invented a GPS tracking system into his shoe with an open circuit board," he said. "I can say, 'Hey dad, where are you, just talk into your shoe'."
He sold that device to a company in Kansas for more than $2 million. Since then, Figgers has created dozens of inventions that do everything from block texting while driving to monitoring blood sugar. "I want to leave a legacy behind," he said. "If something happens to me today, I want to be known as the guy who wants to change the world for the better." As for why he was treated so badly by his biological mother, it's not something Figgers spends a lot of time worrying about.
"I never looked for her because I have a mother, but I forgive her," she said. "Wherever she is. I forgive her."
When asked what he wants others to learn from his success story, Figgers said "never give up. It's easy to say that now. But when you're in that situation, you always got to remember that it may be darkness now, but the sun will always come out tomorrow." Even though Figgers is a self-made millionaire, he knows the value in offering a helping hand.
He recently gave a scholarship to Parkland school shooting survivor Samantha Grady to help her pay for medical school.