Original Story |

Black-owned tech company Figgers Wireless donates 700,000 PPE kits to frontline workers in coronavirus outbreak hotspots throughout the country
By Karu F. Daniels
April 23, 2020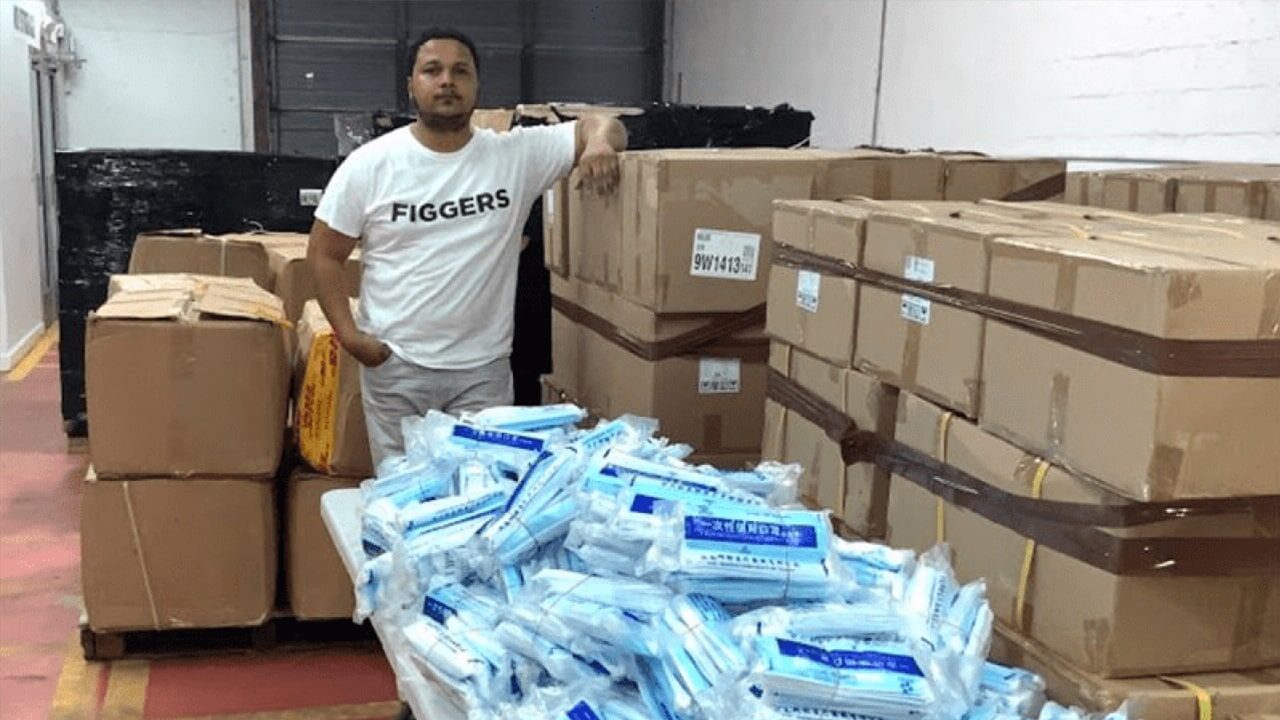 Freddie Figgers was already a man on a mission before the coronavirus crisis
But now that the pandemic has devastated America, the trailblazing entrepreneur has pivoted his priorities from enhancing technology within the black community to pitching in to help save lives.
Through the charitable arm of his flourishing telecommunications firm, Figgers Wireless, the 30-year-old entrepreneur has spearheaded a campaign to provide critical assistance to thousands of health care workers on the front lines of the battle against the deadly disease also known as COVID-19.
The Florida-based non-profit is donating and distributing approximately 700,000 units of personal protection equipment to coronavirus-stricken hot spots around the country.
"These first responders and front line healthcare workers are putting their lives on the line every day to help others," Figgers told The Daily News on Thursday. "They shouldn't have to worry about how they will stay safe while at work and protect themselves and their families."
The donations include some of the most critical PPE equipment such as surgical masks, N95 masks, face shields and hazardous material protective coveralls. He said he is targeting hot spots including hospitals and health care workers in New York, Washington, California, Georgia, Maryland, New Jersey, Florida and Michigan.
"I wanted to step up and do what I could to help," he added. "We're all in this together and can all do something — even if it's just staying at home so front line caregivers don't have to be put in danger taking care of us."
Citing 19th-century steel magnate Andrew Carnegie as inspiration, Figgers said he wanted to do what he could to help the country during crisis without sitting back and relying on the public sector for direction.
"I wanted to follow the example of corporate statesmen who cared about the country and the people in it."
Abandoned at birth next to a dumpster, Figgers became a self-taught technology prodigy at 9 years old, who fixed computers for Quincy, Fla., city officials as a teenager and would later invent a GPS tracking device that is commonly used for tracking senior citizens.
Now a multimillionaire and the CEO of what is believed to be the only African American owned telecommunications company, Figgers' rags to riches story fuels his philanthropic efforts.
He said his Figgers Foundation was already committed to making the world a better place by aiming to bring awareness and provide solutions to real-life issues.
The coronavirus signaled a call to action for the married father of two, who is currently based in the Fort Lauderdale area.